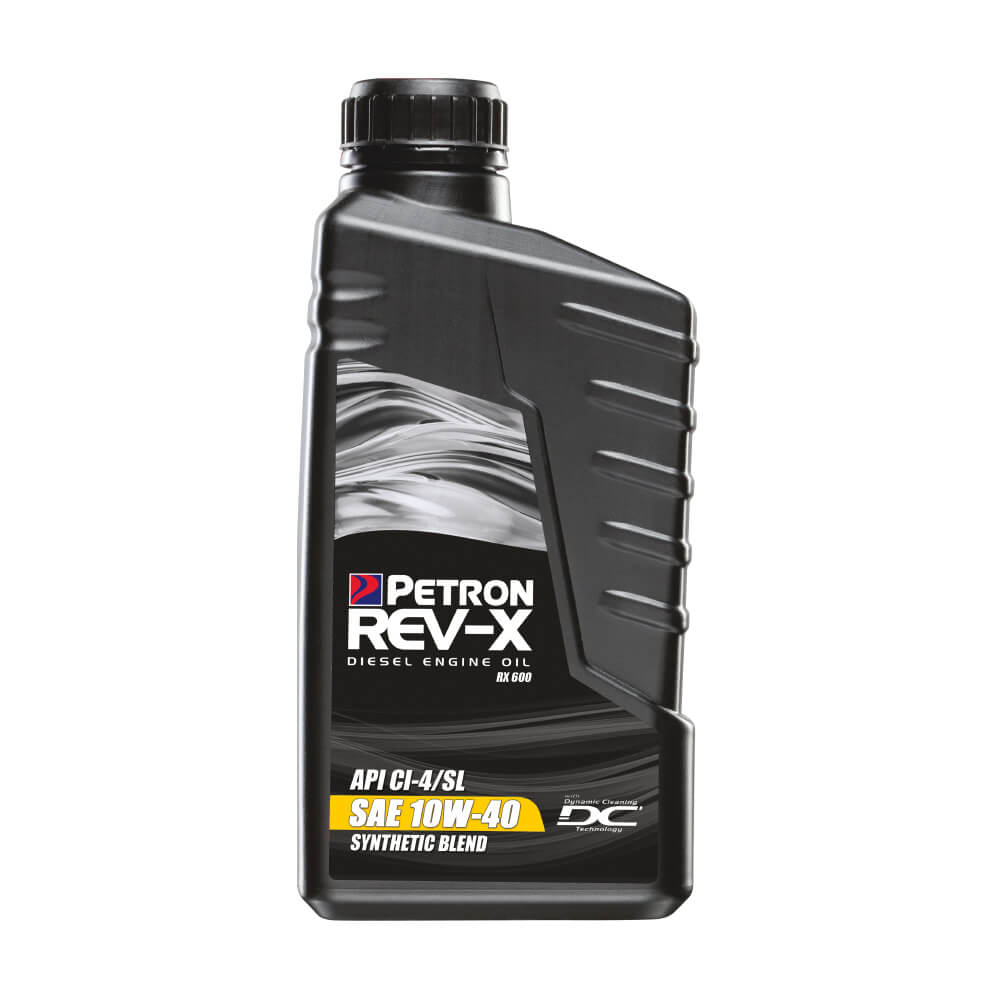 PREMIUM
PETRON REV-X RX600 SYNTHETIC BLEND Diesel Engine Oil SAE 10W-40
PERFORMANCE FEATURES
It provides extended protection against corrosive and soot-related wear for longer engine life.
It has high shear and oxidation stability for efficient engine performance.
It effectively controls formation of piston deposits for superior engine cleanliness.
It highly sustains engine durability on diesel engines with exhaust gas recirculation (EGR), turbocharger, and supercharger.
Product is available in LAZADA and SHOPEE.
OIL TYPE: SYNTHETIC BLEND
VISCOSITY GRADE: SAE 10W-40
QUALITY LEVEL AND OEM APPROVALS:
Meets:
API CI-4/SL
Cummins CES 20076/20077
Mack EO-N
MAN M3275-1
MB 228.3
MTU Oil Category 2
Volvo VDS-3
Renault RLD-2
DOWNLOADS: