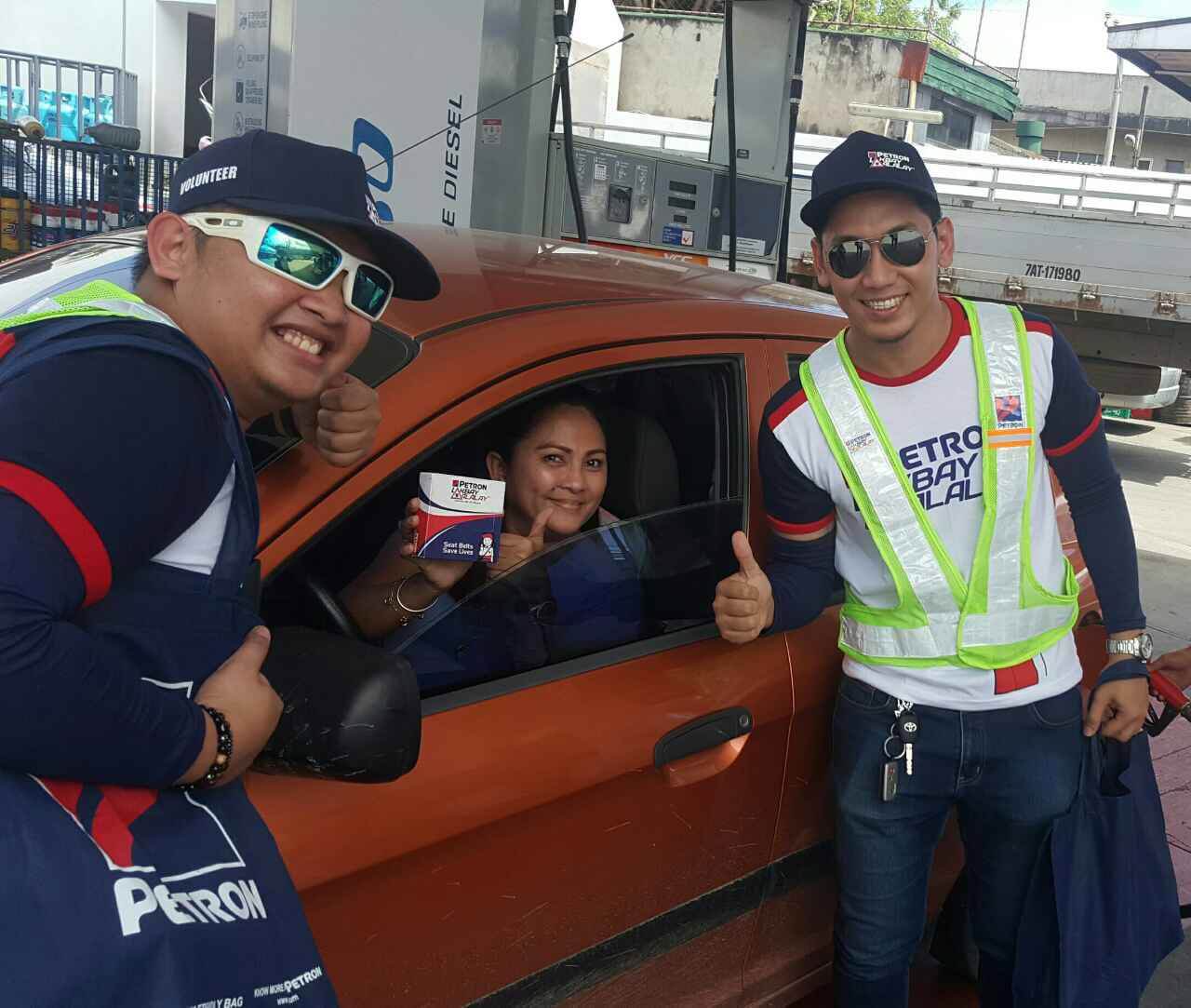 In Filipino, "lakbay" means to journey while "alalay" means to aid or give a helping hand. In the service of the Filipinos on the road, Petron introduced Lakbay Alalay 33 years ago to serve as a reliable travelling companion during Holy Week. Today, it is the country's pioneer and longest-running motorist assistance program and has evolved to serve Filipino motorists the whole year round.
Run by Petron employee-volunteers, Lakbay Alalay provides free 38-point service check-ups. This includes free checks on tire pressure, oil and radiator water level, and brakes inspection. We also provide emergency roadside assistance such as free minor car repairs, first aid, and emergency phone calls at service stations along the major toll ways and highways.
Beyond these regular services, we also provide new and exciting promotions to make travelling a convenient and fun experience for motorists.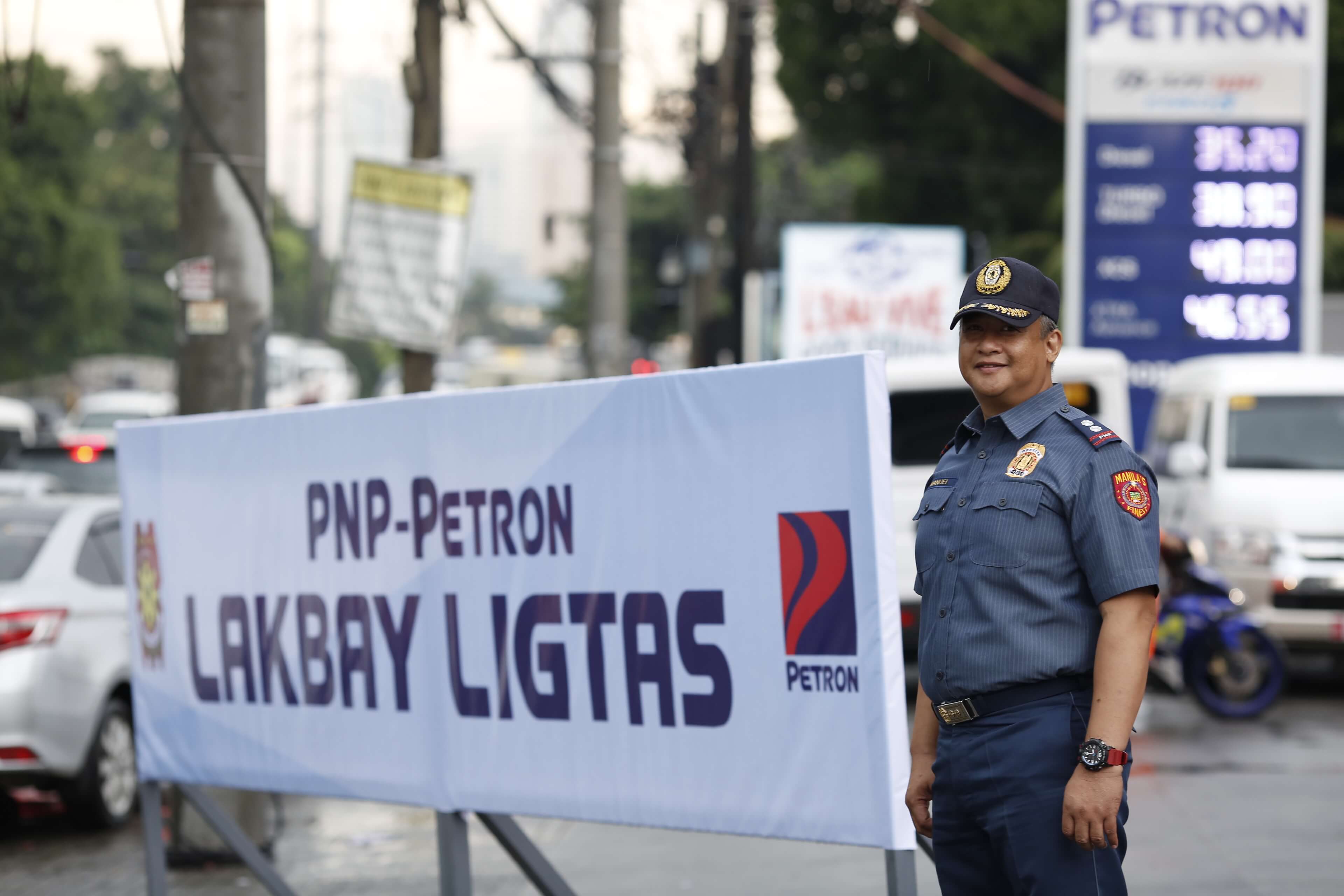 Lakbay Ligtas ensures the safety and security of Filipino motorists and Petron's communities in 1,000 service stations retail network nationwide. It promotes safety and crime prevention through the police outposts located within its stations. This enables the Philippine National Police to immediately respond to emergencies.
Under this partnership between PNP and Petron, police officers patrol participating stations and utilize Lakbay Ligtas outposts for handling complaints and referrals as well as for posting and distributing materials on crime prevention. The stations serve as assembly areas for police community-related activities. Petron station personnel, meanwhile, receive basic training from the PNP on how to respond to emergencies in Petron stations.
Lakbay Ligtas also supports the PNP and the Department of Interior and Local Government's (DILG) Enhanced Managing Police Operations, which aims to stop the rise of criminality in Metro Manila through the extensive use of checkpoints, mobile and beat patrols and police operations.
A program similar to Lakbay Ligtas also exists in Malaysia, underscoring Petron's strong commitment to safety and nation-building. Apart from serving our country's fuel, automotive and quick-stop needs, Petron service stations are easily becoming the Filipino community's haven for safety.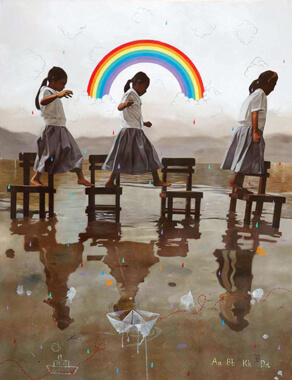 Our Vision Petron program is the longest-running national student art competition for photographers, painters, and designers. It is also a venue for filmmakers, musicians, performing artists, and all art enthusiasts and Filipinos alike.
Vision Petron has always been a window to the Philippines' natural beauty and homegrown talent. Now on its 18th year, our program for student art competition honors various sources of Filipino pride through its annual competitions. Through five categories: Painting in watercolor, Painting in oil/acrylic, Photography, T-shirt Design, Video-Making and Music; Filipinos are treated to home-grown Filipino talent through the winners' works.
We hold the strong belief that the youth play an essential role in nation-building. By promoting the Philippines' culture and heritage, we are able to engage them, get their thoughts on relevant issues through their creations, and encourage them to become drivers of positive change.
Visit the website: http://www.visionpetron.com