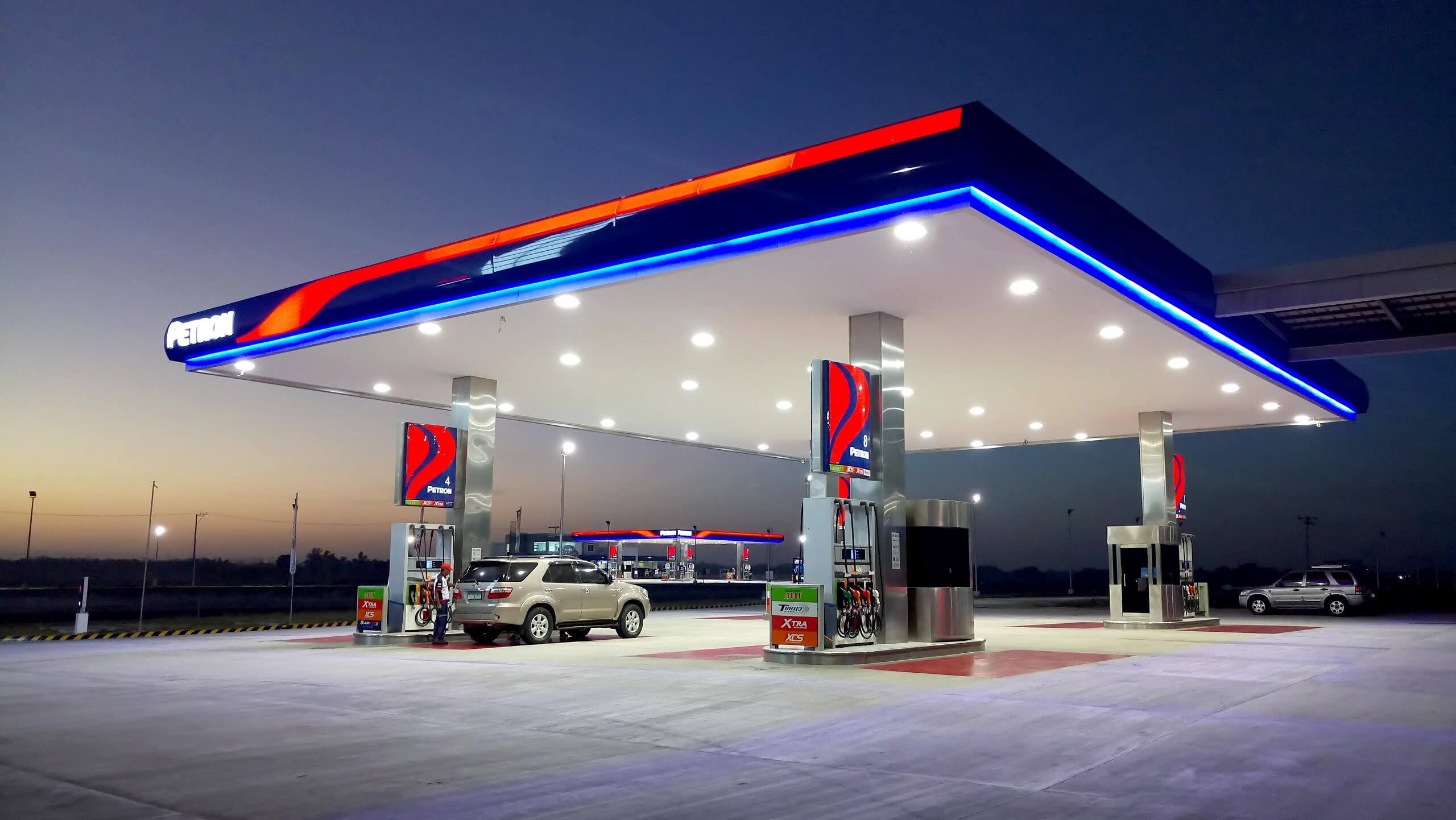 Petron Corporation reported consolidated revenues of P152.4 billion for the first half of 2020, down 40 percent from P254.8 billion in the same period last year. Consolidated sales volume from its Philippine and Malaysian operations also went down 19 percent to 41.9 million barrels from 51.9 million barrels a year ago amidst a sharp decline in fuel demand because of COVID-19's impact.
Philippine sales volume dropped 28 percent due to reduced consumption, particularly in aviation and retail, with the implementation of stricter quarantine protocols in the country.
The worldwide lockdowns resulted in an unprecedented demand destruction which led to a sustained drop in oil prices, reaching record low levels in 26 years. Dubai crude collapsed by almost 70 percent or US$44/bbl from January to April where in oil price fell to as low as US$13/bbl in the daily trading. As oil consumption declined, refining margins also remained weak in the region. The combined slump in demand, poor refining margins, and collapse in prices resulted in Petron's consolidated net loss of P14.2 billion for the first six months of 2020 versus its P2.6 billion net income in 2019. During the said period, the company suffered inventory losses of nearly P15 billion.
"We continue to improve our productivity and reduce our expenses to help the company cope with COVID-19's impact. At the same time,  initiated cash preservation initiatives during the period. The company also forecasts modest gains from inventory of about P3.5 Billion in the second half of the year as prices started to recover.  As the economy slowly reopens, we will need to find new ways to adapt to these new and unprecedented economic realities and remain resilient. Just as we have survived many hardships in the past, we know we can rely on our strong corporate culture to pull us through this most challenging period," said Petron President and CEO Ramon S. Ang.
Petron stations remain safe
Given the more relaxed quarantine restrictions, nearly all Petron service stations have re-opened or resumed normal operating hours. In connection to this, Petron assures the public that its service stations remain safe and COVID-free.
The company said that, on top of its already stringent standards, stricter safety protocols are now in place at its service stations to ensure that its customers and personnel remain protected from any threats of the virus.
"Expanding our safety protocols at our stations was something that we immediately did at the start of the pandemic. This includes temperature checks for our personnel, wearing of face masks, physical distancing, more frequent sanitation, and even promoting cashless payment. We need to enforce even more stricter guidelines to reduce health risks and keep our facilities and communities safe," Ang said.
Helping heal the nation
The country's largest oil company said it remains at the forefront of helping the country overcome the pandemic.
Through the efforts of its parent company, San Miguel Corporation, Petron extended its fuel subsidy for the Department of Transportation (DOTr) until end of July to help medical frontliners avail of free transport.
Petron will also donate free fuel to Hyundai Asia Resources, Inc. (HARI) for the latter's own Libreng Sakay initiatives with DOTr which will run during this second half of the year. HARI developed a special COVID-ready model line-up in compliance with DOTr guidelines to help ferry medical frontliners to and from work as well as transport locally stranded individuals (LSIs) back to their hometowns in Luzon.
Through funds raised from its Petron Value Card (PVC) donation drives, Petron through its CSR-arm, Petron Foundation, also donated complete sets of personal protective equipment to several COVID-19 referral hospitals. Recipients of the complete PPE sets were the Lung Center of the Philippines, Philippine General Hospital, Dr. Jose N. Rodriguez Memorial Hospital and Sanitarium, and San Lazaro Hospital. The sets include PPE suits, medical goggles, N95 and surgical masks, and medical gloves.
The PVC donations also allowed PFI to provide P1.17 million worth of eFuel cards to the Jose R. Reyes Memorial Medical Center, National Center for Mental Health, Ospital ng Maynila, Rizal Medical Center, San Juan de Dios Education Foundation, Inc.-Hospital, and Tondo Medical Center, as well as to donate food packs for health frontliners of Rizal Medical Center.