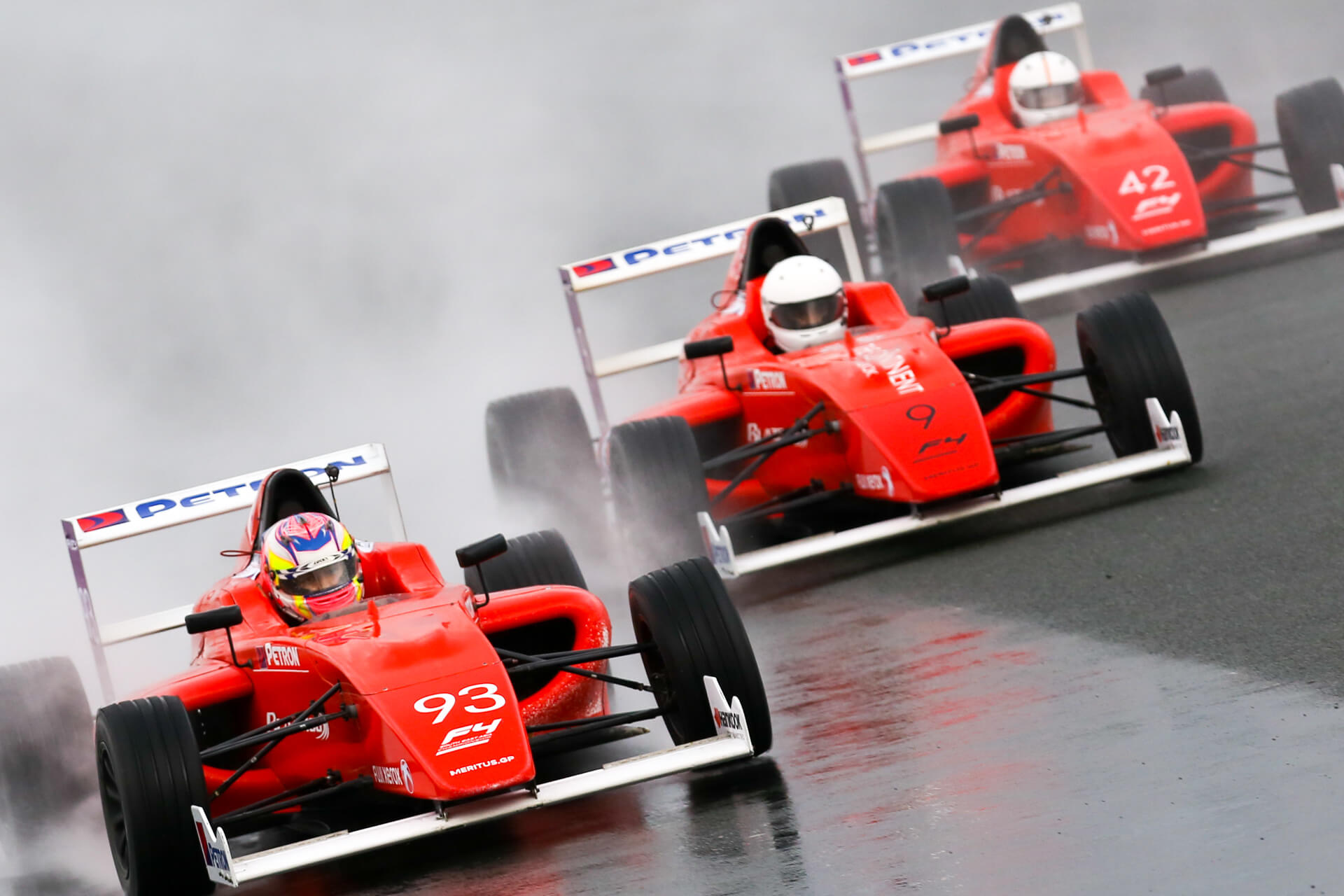 The organizers of the Formula 4 South East Asia (F4SEA) Championship have tapped Philippine oil industry leader Petron Corporation as the official fuel and engine oil of the 2017 season.
As the largest oil refining and marketing company in the Philippines and a leading player in the Malaysian market, Petron has made its mark as a fuel technology innovator by creating a full range of gasoline and diesel fuels that deliver better power, better
mileage, and better engine protection. Petron engine oils, formulated to optimize engine performance through superior lubrication, are also starting to gain ground in the ASEAN market.
For the 2017 F4SEA Championship series, Petron Blaze 100 Euro 6 will be the official fuel while Petron Blaze Racing engine oil will be the official engine oil. Certified by international testing institutions as surpassing the most stringent global standards, Petron Blaze 100 Euro 6 is a 100-octane pure gasoline formulation. Its superior qualities make it the best fuel for the highly competitive F4SEA Championship, as Petron Blaze 100 Euro 6 delivers powerful engine performance and acceleration. In addition, it also offers improved combustion, improved fuel efficiency, significantly reduced harmful emissions, and cleaner engines.
At the same time, the F4SEA official engine oil, Petron Blaze Racing, contains the Thermal Stress Stabilizing System (TS3) that helps reduce engine stress even at the high temperatures demanded by competition racing. Petron Blaze Racing is a fully-synthetic high-performance oil that has been proven to deliver ultimate engine stress protection and excellent performance on thermal stability and engine cleanliness.
Petron Corporation President and CEO Ramon S. Ang, an avid motorsports enthusiast noted, "We are proud to fuel the 2017 Formula 4 South East Asia Championship and welcome this opportunity to show how our proudly Philippine-made Petron Blaze 100 Euro 6 gasoline and Petron Blaze Racing engine oil meet the severe demands of international competitive racing. We hope that the young Formula 4 drivers will appreciate the performance advantages of our world-class products."
Promoted by the Asian Autosport Action (AAA) group headed by Peter Thompson, F4SEA offers a cost-effective first step to an FIA-certified career ladder in formula racing. The F4SEA program focuses on driver experience and development by ensuring a level
playing field in a one-make FIA single-operator championship using FIA-F4 homologated race cars and engines. All drivers have access to race and engine data, and learn from race engineers and coaches, so winning is based on race craft and not performance aids. MeritusGP provides race engineering services supported by race engineers, winning driver coaches, and professional technicians and mechanics.
The 30-race F4SEA 2017 Championship starts off with 6 support races at the Formula 1 Petronas Malaysia Grand Prix in Sepang, Malaysia, on September 29 to October 1. The second leg then moves to the Clark International Speedway in the Philippines from October 20 to 22, followed by the third leg at Sentul, Indonesia on November 24 to 26. The series then races into the new year with the Asian Le Mans at the Buriram United International Circuit in Thailand from January 12 to 14, 2018, before returning to Sepang, Malaysia for the final leg on February 9 to 11, 2018.