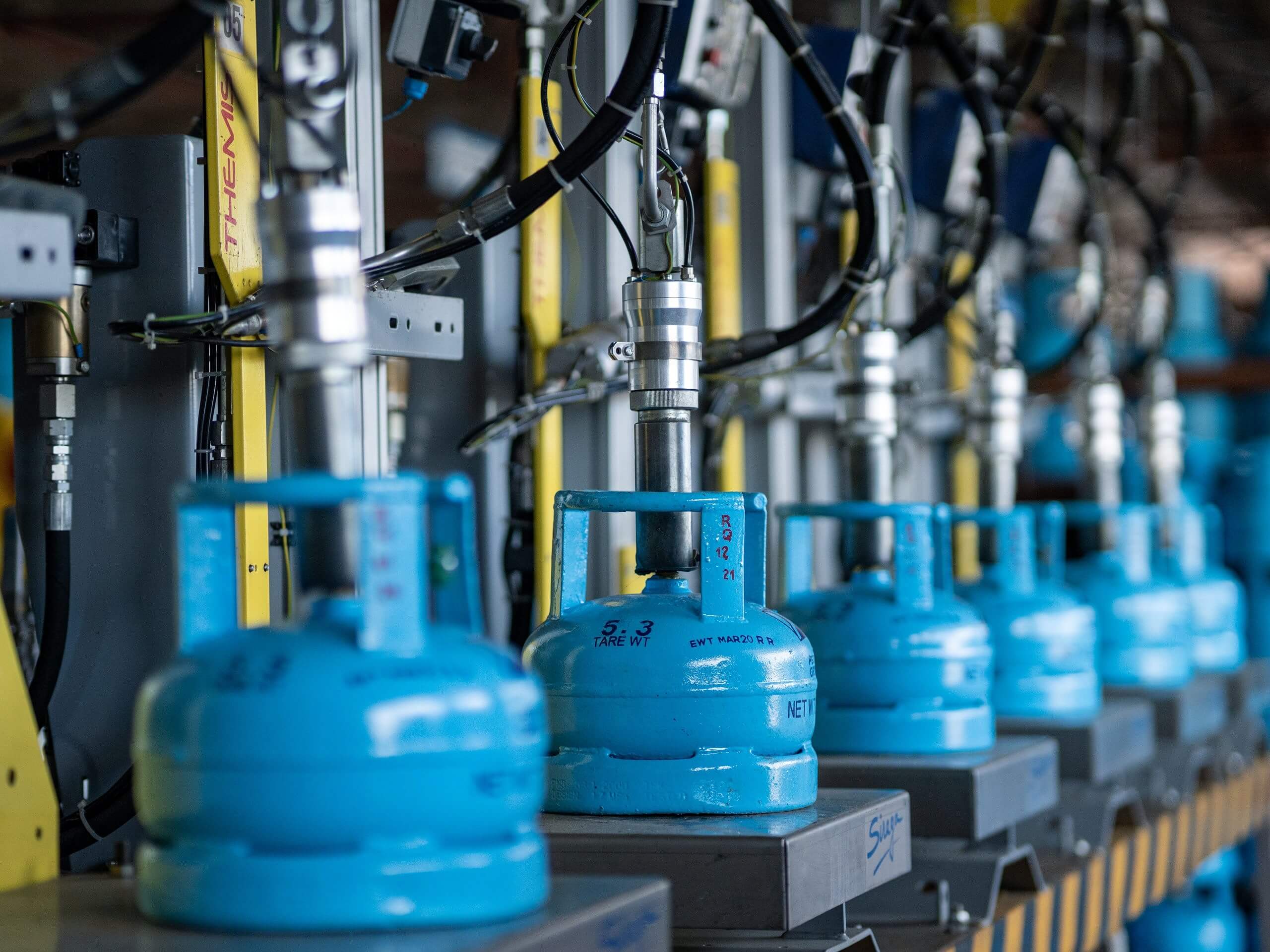 Petron welcomes the passage of the LPG Bill which was signed into law by President Rodrigo Duterte as Republic Act 11592 or the LPG Industry Regulation Act last October 14.
The law will impose tighter sanctions on illegal refillers while institutionalizing the Cylinder Exchange and Swapping Program. The LPG Industry Regulation Act will also gradually phaseout generic and unmarked cylinders under the mandatory LPG Cylinder Improvement Program.
"The passage of the LPG bill will significantly change and elevate the standards by which businesses operate in the LPG industry. This will benefit both legitimate players and the consumers through addressing regulatory gaps, strengthening consumer protection, and increasing public safety by making sure that all LPG cylinders have undergone the proper safety and quality checks. Meanwhile, our customers can rest assured that our Petron Gasul and Fiesta Gas will continue to uphold the highest quality standards," the company said.
Petron added that the passage of the LPG Industry Regulation Act will also strengthen the company's resolve to stop the proliferation of illegal activities in the industry. Under this new law, illegal refilling will be imposed a fine of P25,000-P100,000 per cylinder with imprisonment of 6-12 years.
Since June, the Philippine National Police-Criminal Investigation and Detention Group (CIDG) has captured more than 1,000 illegally refilled Petron LPG tanks with an estimated equivalent amount of over P2.5M in various locations in Metro Manila, North Luzon, and South Luzon.  The outlets' owners and personnel were apprehended by the CIDG during entrapment operations and subsequent criminal cases were filed in court. Petron, together with other members of the LPG Industry Association (LPGIA), supports these efforts to ensure the safety and welfare of the consuming public.
Petron Gasul and Fiesta Gas, Petron's LPG brands, are often replicated or illegally refilled by unauthorized LPG refillers. According to Petron, buying from legitimate LPG traders and suppliers assures customers of high-quality LPG products with the correct weight, as well as tank's proper wall thickness, weld integrity, and valve fitting, following Department of Trade and Industry (DTI) standards.
In order to spot a legitimate Petron cylinder, customers must look for a laser-printed quality seal with a unique QR-code, certifying that the cylinder has passed through rigorous safety and quality testing. Petron cylinders that are replicated and illegally refilled lack this safety feature.