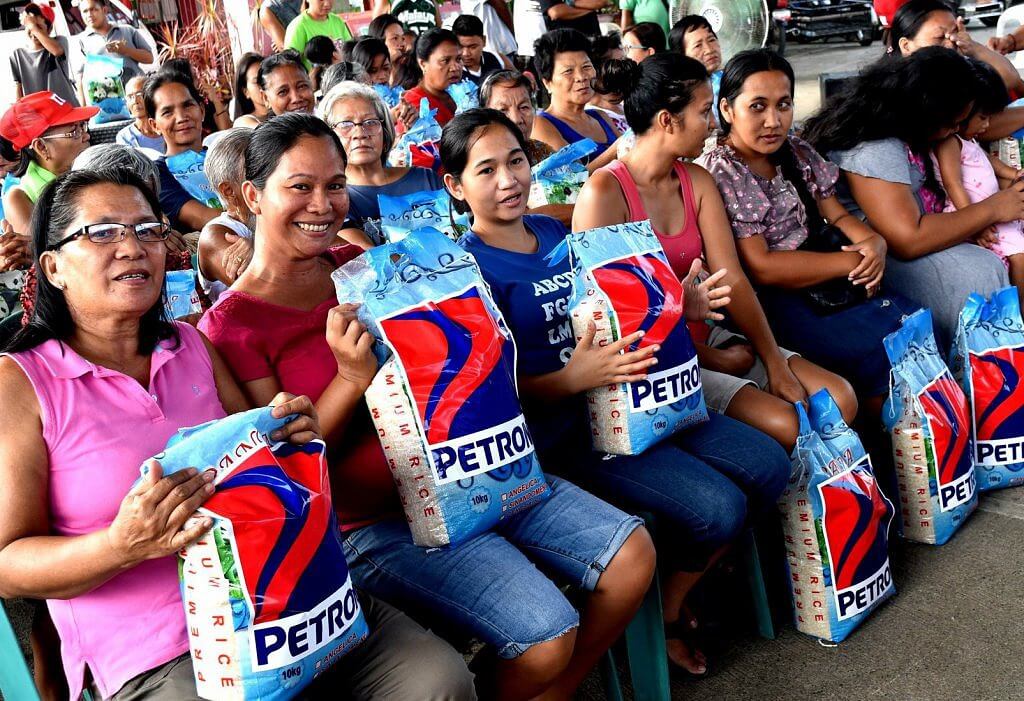 Nearly 3,000 families in Cagayan Province and Ilocos Norte, the areas hardest hit by Typhoon Ompong, were given assistance by Petron Corporation through its service station network in Northern Luzon.
Around 30 Petron service station dealers spearheaded on October 4 the distribution of 10 kilos of rice per family in severely affected barangays of Caaoacan, Cataban, Calayab, and Araniw in Laoag, Ilocos Norte, and in Gattaran, Cagayan.
The areas have been identified based on data from NDRRMC as having the most numbers of families affected by Typhoon Ompong.
Petron has a network of over 500 stations in Northern Luzon alone, and was able to quickly recover from the damage wrought by Ompong to fuel relief and recovery operations across the area.
"Through our station dealers, who share in our advocacy of nation-building, we are able to directly identify and alleviate the most pressing concerns of local communities. In this case, we saw the need for additional relief operations in Ilocos Norte and Cagayan and support government efforts to help get these communities back on their feet," Petron said.
The relief operations support the Department of Energy's (DOE) calls for the entire energy family "to put into concrete action the spirit of bayanihan" especially during times of calamity.
True to its promise of fueling hope, Petron has consistently taken the lead in responding to disasters.
In December 2016, the company helped the towns of Amulung, Enrile, and Tuao in Cagayan Province in the aftermath of typhoon Lawin. Around 300 displaced families were able to rebuild their homes with donations of shelter repair kits.
After supertyphoon Yolanda in 2013, Petron distributed relief packs to nearly 20,000 families in Leyte, Cebu, Capiz, and Mindoro. Petron's was also the only terminal operating in Tacloban after Yolanda, while its stations were quickly opened in just a few days. It was also at the forefront of relief operations following typhoons Sendong in 2011 and Pablo in 2012, as well as the Visayas earthquake in 2013.
"Our ability to provide quick disaster relief is a testament to our extensive and reliable distribution and retail network, resiliency plans, and facilities built according to international safety standards. These underscore our commitment help our countrymen especially during times of most need," the company ended.