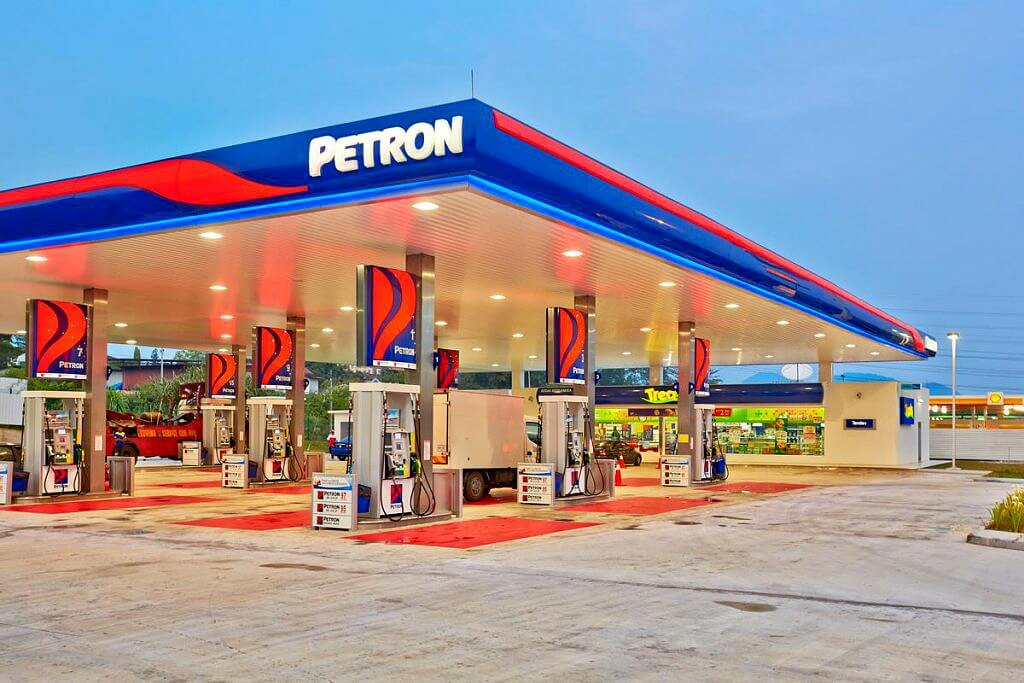 Despite the industry-wide decline in fuel demand due to high pump prices, the country's leading oil company Petron Corporation (PCOR) reported a consolidated net income of P12.1 billion in the first nine months of 2018, up 3% from the P11.8 billion reported in the same period last year.
The modest growth was supported by the robust performance of its Malaysian operations, sustained volumes growth in its home country, and contributions from its petrochemical business.
Total consolidated volumes in Malaysia and the Philippines reached another record with combined sales of 81.4 million barrels over the period, nearly 1.2 million higher than last year.
Petron Malaysia, now regarded as a leading player in the market, continued to gain ground fueled by a 10% jump in retail sales. This was backed by innovative and premium product offerings namely Blaze 100 and Turbo Diesel Euro 5, substantial membership increase in its loyalty card program P-Miles, and the increase in its retail network now numbering 630 stations.
Net of international trading, total Philippine volumes slightly increased by 1% to 47.2 million barrels in the first three quarters of 2018 despite high local pump prices.
Petron's Bataan refinery continued to run at 95% capacity over the period to support local sales and produce high-value petrochemicals. Petrochemical volumes increased by 3% while polypropylene sales surged by 20%.
Combined revenues from the Philippine and Malaysia grew by 34% to P419.9 billion from 2017's P313.5 billion, reflecting higher international oil prices and the increase in volumes. Bellwether Dubai crude increased by 25% from December 2017 to average US$77.25 per barrel in September 2018. Operating income for the first nine months slightly went up by 1% to P22.3 billion.
 "Despite a challenging environment that brought pump prices to new highs and resulted in weaker demand, Petron continued to thrive and delivered above expectations," said Petron Chairman Eduardo M. Cojuangco, Jr.
"We remain the undisputed industry leader and will continue to pursue our long-term strategies namely optimizing our regional refining assets, increasing our market share in the Philippines and Malaysia, and the roll-out of new products for our customers," Petron President and CEO Ramon S. Ang added.
Recently, the company introduced its top-of-the-line lubricants providing unparalleled engine protection against extreme operating temperatures. Petron's High Temperature Protection (HTP) uses Polyalphaolefin Base Oil and is suited for heavy traffic, stop and go conditions, heavy loads, etc.  Petron HTP is the latest addition to Petron's portfolio of world-class products, which include the BEST GASOLINE IN THE COUNTRY, Petron Blaze 100 Euro 6.