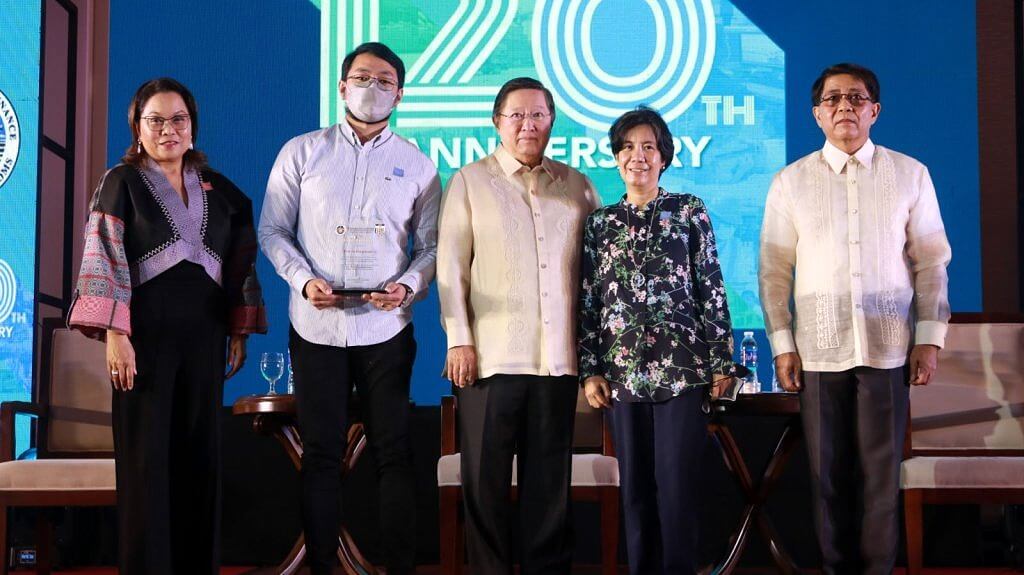 Photo courtesy of BOC
Petron Corporation was once again named by the Bureau of Customs (BOC) as among the Philippines' top taxpayers and importers for 2021, a testament to the oil firm's commitment to nation building.
The awarding was held on February 23 at BOC's 120th year celebration. Above photo shows (from left) Department of Finance (DOF) Undersecretary Antonette Tionko, Petron Commercial Services Supervisor Jake Magana, DOF Secretary Carlos Dominguez III, Petron Synergy Group Manager Leonisa Talosig, and BOC Commissioner Rey Leonardo Guerrero.
Petron has consistently ranked as the highest contributor to the government's Fuel Marking Program which seeks to address tax leakages from fuel smuggling. Of the 35.92 billion liters of fuel marked since September 2019, Petron accounted for 8.69 billion liters or 24 percent.
At the Petron Bataan Refinery in Limay, Bataan – the only remaining refinery in the country – representatives from the BOC, Bureau of Internal Revenue, Philippine Ports Authority, and Authority of the Freeport Area of Bataan regularly witness every import, domestic, and export activity, underscoring the company's transparency.
Over the years, other Petron facilities nationwide have also been cited for their contributions in helping the country realize its tax targets.