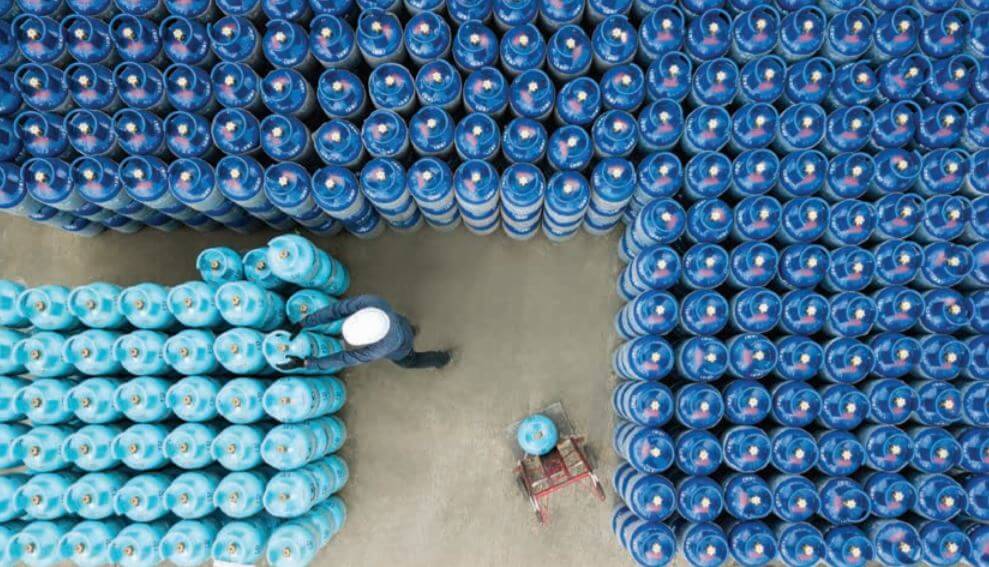 Petron Corporation lauds the efforts of law enforcement agencies to closely monitor illegal sources of LPG products. The country's largest oil company also reminds consumers to trust only authorized dealers and legitimate retailers for their own safety and protection.
Petron Gasul cylinders are replicated and sold by unauthorized refillers and sellers without undergoing the proper safety and quality checks.
In a span of three months, two separate raids were conducted by the Philippine National Police-Criminal Investigation and Detention Group (CIDG) in Cavite, capturing millions worth of Petron LPG products.
Last June, P4.6 million worth of illegally refilled Petron Gasul tanks were seized in Imus, while another 180 were captured in Bacoor with an estimated value of P500 thousand.
The CIDG also confiscated several fake and illegally refilled LPG tanks in a recent entrapment operation in Valenzuela City, following a joint complaint filed by Petron and Isla Gas. The owner of the said illegal outlet was consequently arrested and imprisoned.
"There are very serious dangers to illegal refilling which is why it has to stop. It puts at risk the lives of consumers because illegally refilled tanks do not undergo proper safety checks nor do they undergo weight inspections, so these are also often underfilled," said Petron President and CEO Ramon S. Ang.
"Our law enforcers are doing a commendable job in keeping an eye on illegal LPG outlets. If the LPG Bill will be passed, they can do even more in suppressing illegal trade practices in the LPG sector," added Ang.
The LPG Bill, a measure that seeks to strengthen and streamline laws and regulations in the LPG sector, is currently pending in Congress. Under the proposed bill, violations like illegal refilling, underfilling, hoarding, and operating without a valid license are fined anywhere from P5,000 to P10 million.
Petron emphasizes the safety and practicality of sourcing cylinders from authorized sellers. Petron strictly follows Department of Trade and Industry (DTI) standards on wall thickness, weld integrity, and valve fitting when manufacturing each Petron Gasul cylinder.
To distinguish between a legitimate and a fake Petron Gasul cylinder, customers must look for a laser-printed quality seal with a unique QR-code, certifying that the cylinder has passed through rigorous safety and quality testing.
Petron also strongly advises against using LPG-filled butane canisters which is both dangerous and illegal. Last year, the company introduced a 2.7-kg variant of its Fiesta Gas LPG brand as a safer alternative.
An alarming number of fire incidents is caused by butane explosions including one last year in Cagayan de Oro, killing two persons including a 12-year old. Earlier this March, another butane explosion took place in a refilling plant in Cebu leaving two more with second degree burns.
In 2019, a series of fire incidents blazed through Cebu again due to illegally refilled butane canisters with four of these happening in less than a week and causing P4 million in damages.