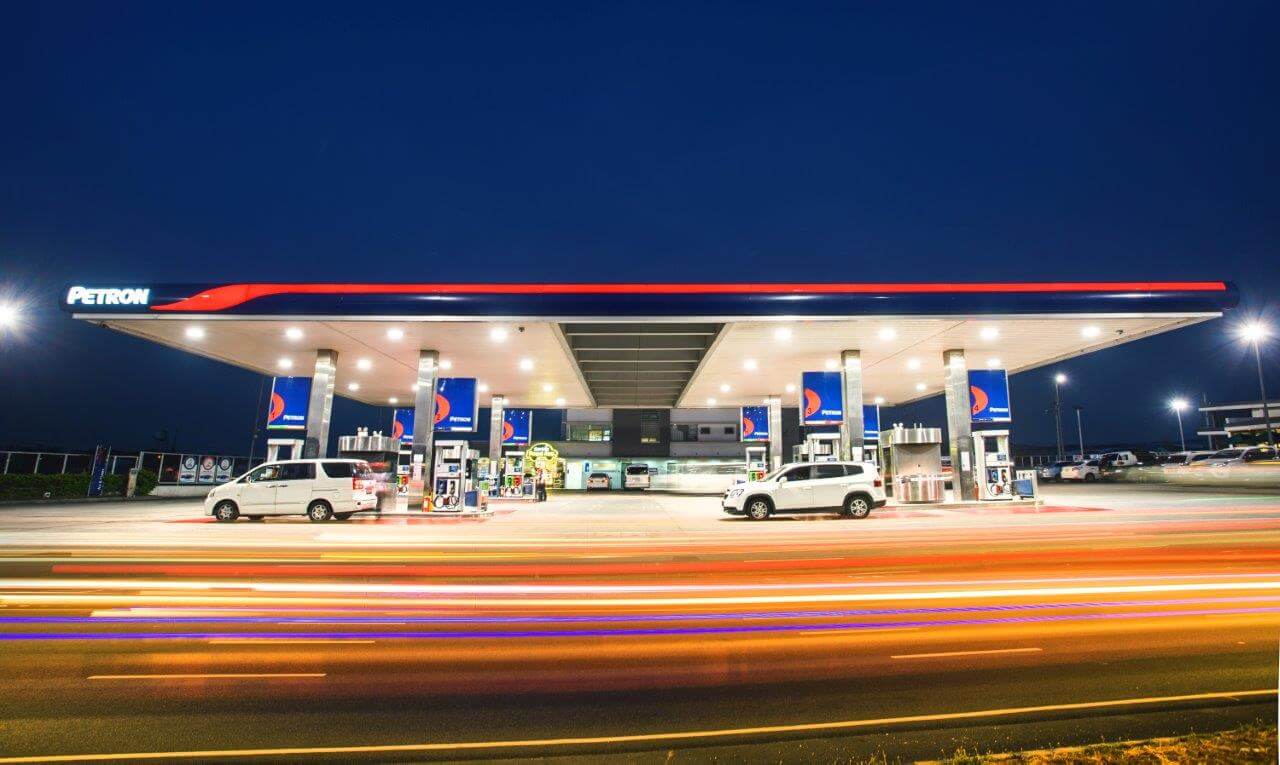 The country's leading oil company Petron Corporation (PCOR) sustained its strong performance in the first half of 2018 reaching a consolidated net income of P9.5 billion, up 16% from P8.2 billion in the same period last year.
Consolidated revenues increased 32 percent to P273.5 billion over the period from 2017's P207 billion, driven by sustained sales volumes of its Philippine and Malaysian operations and higher prices of crude oil and finished products. Consolidated sales volumes grew to 54.4 million barrels. Benchmark Dubai crude oil averaged US$68/barrel in the first six months of 2018, 32% higher over the same period last year.
In the Philippine market, Petron's continued focus on other high-margin products resulted in petrochemicals generating strong sales, surpassing last year's first half volumes by 14%. Gasoline and aviation fuel likewise increased by 8% and 4%, respectively.
Petron Malaysia, in turn, reported a 7% growth in sales volumes boosted by stronger retail sales. The Company said its continuing network expansion program drove the increase in retail volumes. Petron Malaysia now has over 620 service stations and is becoming a significant force in this highly-competitive market. Petron also benefitted as the Malaysian Ringgit recovered and continued to strengthen during the period.
Operating income for the first six months of 2018 stood at P15.6 billion, higher than last year's P14.6 billion by 7%. This did not reflect the robust growth in revenues of 32% because the increase in cost of crude outpaced the increase in prices of finished goods. This reduced the Company's gross profit rate to 8.5% in the first half of 2018 versus last year's 10.2% over the same period.
"We intend to fortify our leadership position as we ride on the continued economic growth of the Philippine and Malaysian markets. We continue to integrate our value chain, build up our supply and logistics capabilities, and roll-out more service stations than our competitors," Petron President and CEO Ramon S. Ang said.
"We are well-positioned to fuel the government's infrastructure program," Mr. Ang added.
Despite its No.1 market position, Petron remains the fastest-growing oil company with a network of over 2,400 stations – the largest in the country and more than its three next competitors combined. Petron also continues to enjoy strong brand preference with continued product innovation. Its Petron Blaze 100 Euro 6, for instance, is the best gasoline in the country and the only one of its kind in the market.