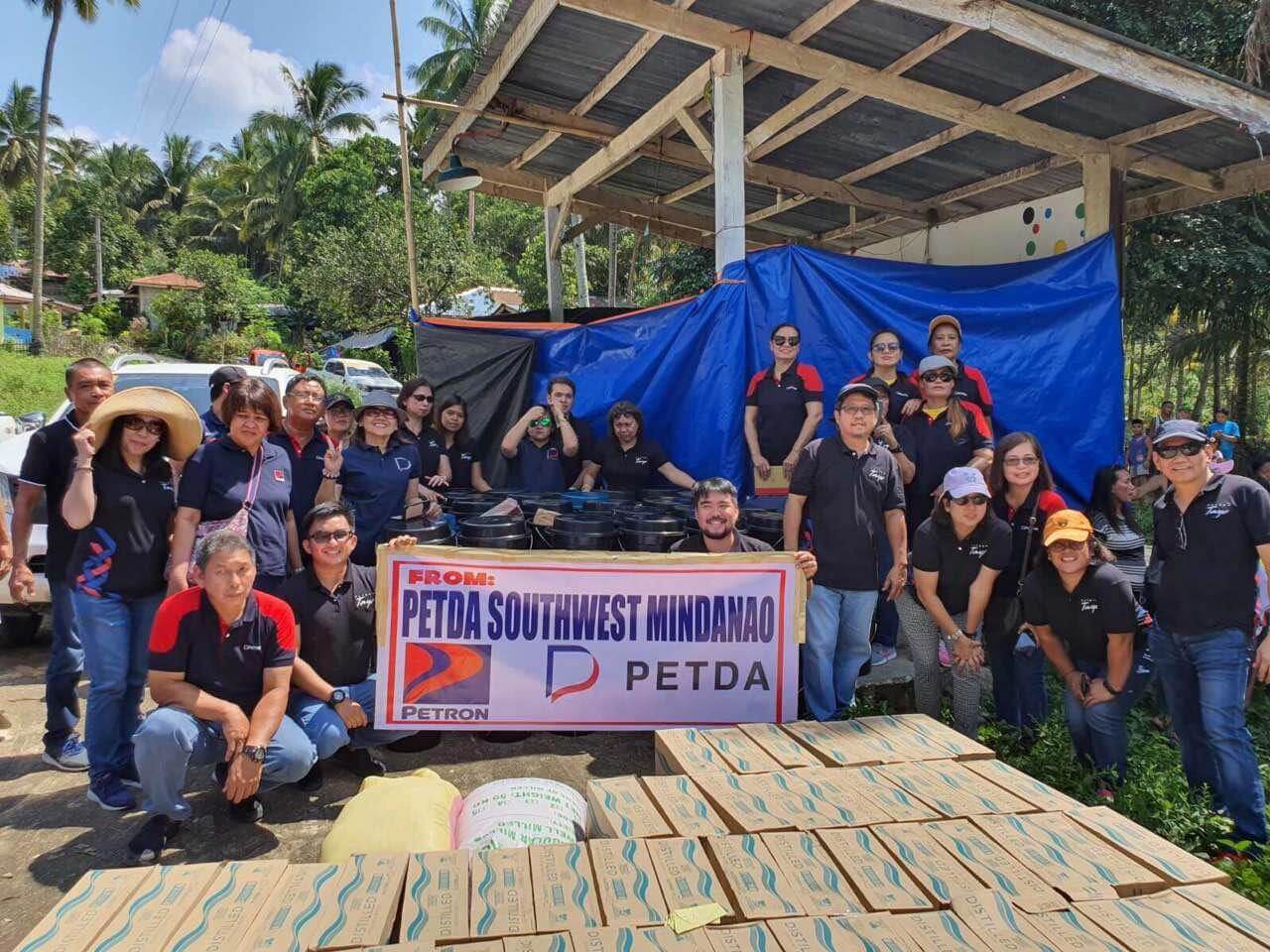 With thousands of Filipino families in Mindanao affected by the recent series of earthquakes that rocked the region, Petron Corporation's network of service station dealers are joining in the efforts to fuel hope this Yuletide season.
Organized by the Petron Dealers Association or PETDA, the group unanimously and quickly raised funds to provide relief assistance to families severely impacted by the quake.
"We were all set to have a different CSR project for Christmas before the earthquakes occurred. Realizing the extent of the damage, we agreed to just channel our resources to help our kababayans in Mindanao and support their urgent needs instead. This also makes for a most meaningful culmination of PETDA's 60th anniversary this year," said PETDA President Victor T. Rebosura.
Responding to this call, Petron dealers nationwide pitched in to raise a total of P1-M for their "Tabang Mindanao" campaign. With dealers from Southwest and Southeast Mindanao leading the way, they organized the distribution of relief packs on two separate occasions. On November 8, 25 Petron dealers led by PETDA Southwest and Southeast Mindanao chapter president Nonito Legas and members of Petron's National Sales Division travelled to North Cotabato to personally hand out the relief packs to 300 families in Barangay New Baguio, Municipality of Makilala. Each family received relief packs containing rice, bread, powdered milk, canned goods, and soap. They were joined by Municipality of Makilala Vice Mayor Atty. Ryan Tabanay and local Petron dealer Hilda Sandique in the distribution.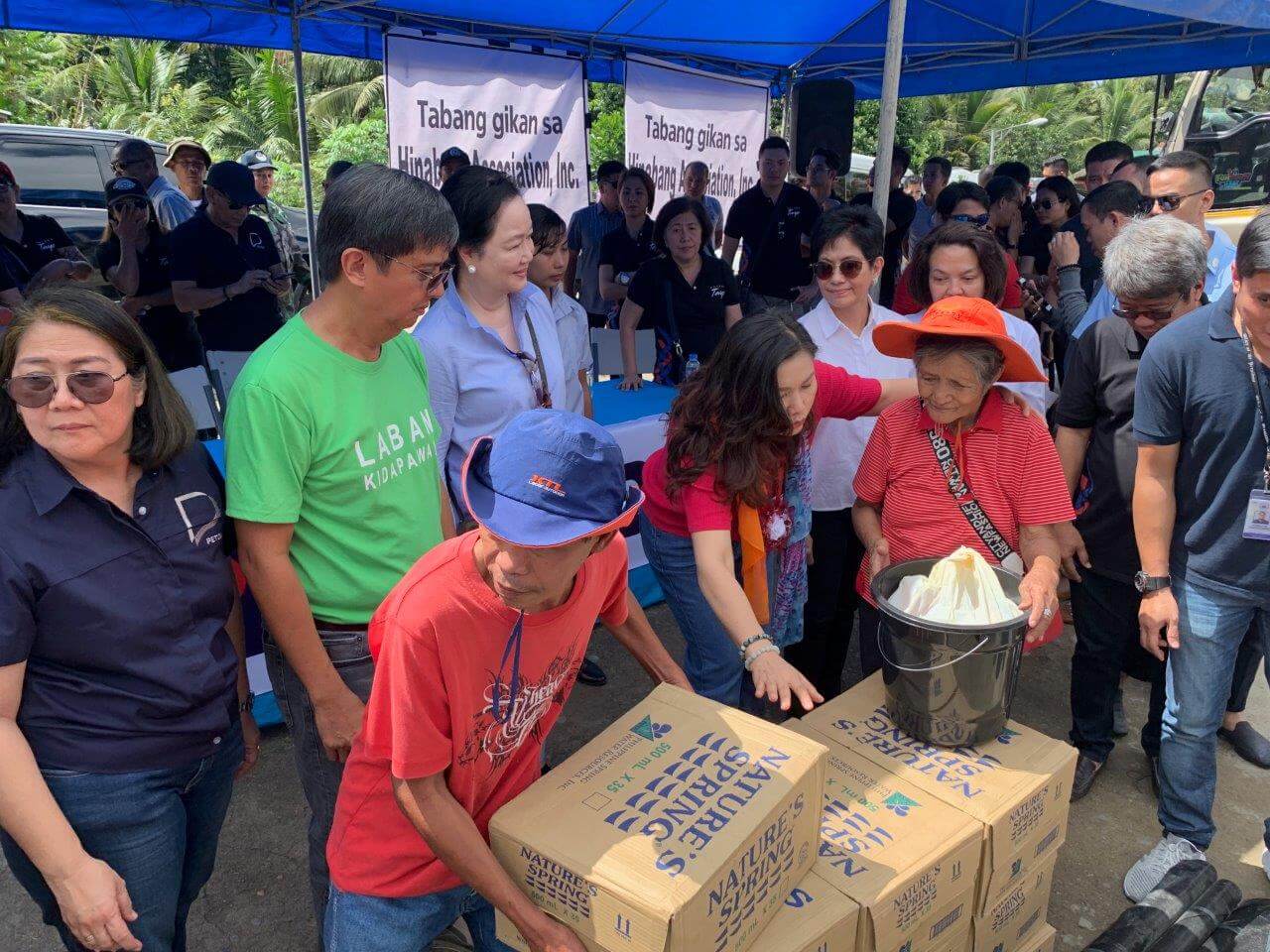 On November 28, Southwest Mindanao dealers with PETDA President Victor Rebosura again taking the lead together with a contingent from National Sales headed by Petron Regional Manager for Mindanao Retail Sales Bentley Elgincolin trooped to Tent City and Base Camp in Barangay Ilomavis in Kidapawan City to bring more relief items donated by both PETDA and Petron Corporation. PETDA member and Madame Honeylet Avanceña also brought additional items (tarpaulins and bottler water) to help the 850 families relocated in these areas.
Believing that 'charity begins at home', PETDA also allocated funds to give to employees of Petron service stations in Kidapawan who were adversely affected when these stations temporarily stopped operating due to severe earthquake damages. PETDA President Rebosura and VP Yahyah Licup led the distribution of financial assistance to displaced personnel.
PETDA is continuing to raise funds among its nationwide network. Metro Manila dealers pitched in nearly half a million pesos, which was turned over to the Tzu Chi Foundation on December 13 to benefit more families still needing assistance to recover from the quake.
"We salute our Petron dealers for making a simple but lasting impact on the affected communities in Mindanao. We laud their efforts to turn their 60th anniversary celebration into a noteworthy advocacy. Tabang Mindanao showcases the power of partnership and the spirit of volunteerism in helping build – and rebuild – our nation," said Petron President and CEO Ramon S. Ang.