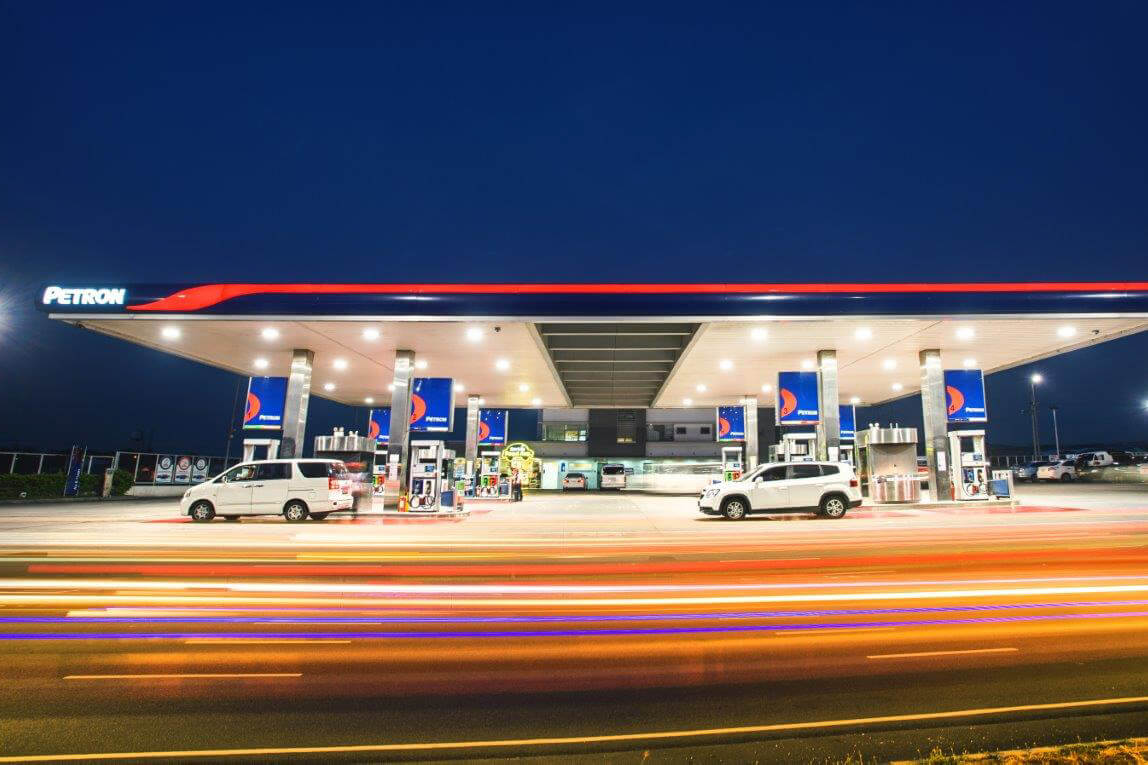 Petron Corporation sustained its positive performance as it ended the first half of 2021 with a consolidated net income of P3.87 billion, a remarkable rebound from the P14.24 billion net loss it suffered in the same period last year due to the pandemic.
Oil prices steadily rose in the first semester this year with Dubai crude averaging US$72/bbl in June, up 44% from its December 2020 level.  The bullish market was driven by the conservative stance of major oil producers in supply management, boosted by optimistic market sentiments with the global vaccination rollouts and gradual reopening of economies.
With the continued recovery in prices, consolidated revenues of Petron's Philippine and Malaysian operations for the first six months went up 14% to P174.13 billion from last year's P152.36 billion despite lower sales volume.
The Company's overall sales volume was 7% lower versus the same period last year as the market continues to reel from the impact of the pandemic. The slowdown in sales to industrial accounts was however partially offset by the gradual improvement in the retail segment. Local sales in the service stations climbed by about 12% while volumes for lubes significantly improved by nearly 50%, reflecting the favorable performance of Petron's world-class products in both the Philippines and Malaysia.
Petron registered an operating income of P8.95 billion, from a loss of P14.54 billion a year ago.  While regional refining margins remained suppressed, Petron – the only oil refining company in the country – resumed operations at its refinery in Bataan as crude prices steadily recover. Prices of petrochemical have likewise registered significant improvement on the back of higher demand. Savings on operating expenses and financing costs also helped the Company's financial performance in the first semester of 2021.
"Though we continue to face some challenges, we have seen tremendous progress this year. The increase in demand and continued improvement in international prices indicate that we are slowly but surely regaining lost ground as an industry. Our financial performance in Petron, due in no small part to our recovery efforts and prudent use of resources, is proving to be a complete turnaround from last year which we hope to sustain as we continue to move past the pandemic slump," said Petron President and CEO Ramon S. Ang.
Petron continues to be partner in the country's recovery and growth. San Miguel Corporation (SMC) – Petron's parent company – has officially started its COVID-19 vaccination program for its 70,000 employees and extended workforce. In addition to its initial vaccine sites in NCR, SMC will open 14 other vaccination sites in Laguna, Cavite, Batangas, Albay, Pampanga, Pangasinan, Isabela, Bataan, Cebu, Iloilo, Bacolod, Davao, and Cagayan de Oro through partnerships with LGUs and other health care providers. The Bataan vaccine site, which opened on August 2, is a joint undertaking by SMC, the Provincial Government of Bataan, and the LGU of Limay.