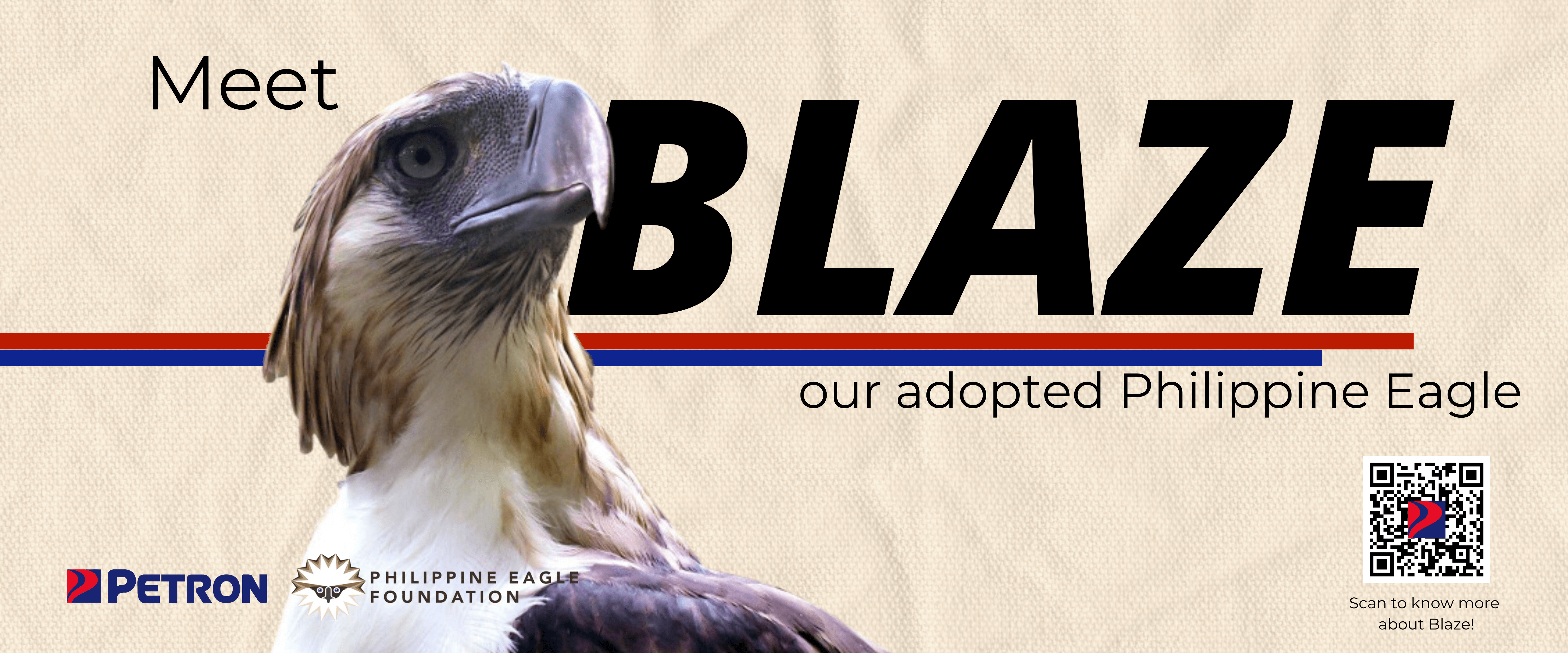 This Earth Day, we officially made Blaze the Philippine Eagle the newest member of the Petron family.
In partnership with the Philippine Eagle Foundation, we are striving to preserve this endangered species. Our adoption paves the way for us to do our part in the United Nations Sustainable Development Goals for Life on Land.
Blaze is currently housed by the Philippine Eagle Foundation (PEF), a non-profit dedicated to preserving and protecting the endangered species since 1987.
This step is one of the many conservation efforts Petron is undertaking as part of our larger Environment, Social, and Governance goals. As the industry leader, we remain steadfast in our commitment to protect and enrich our communities and the environment.