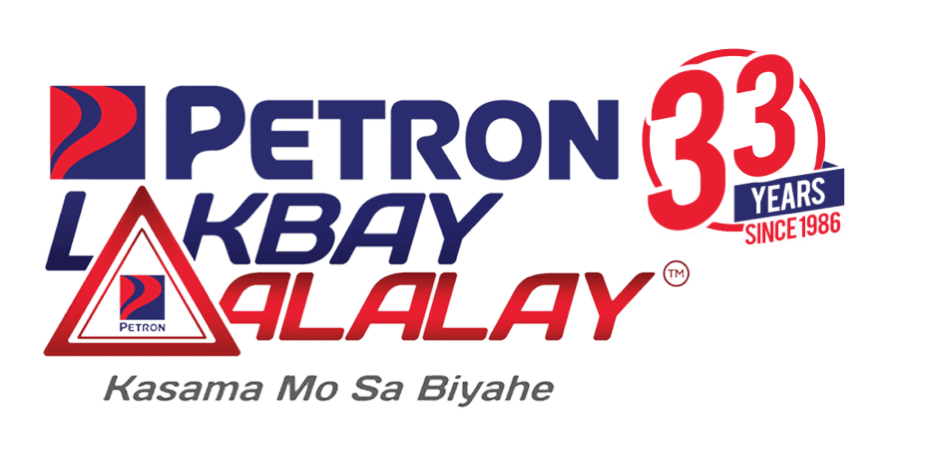 Continuing its more than three decades of service to Filipino motorists, PETRON LAKBAY ALALAY, the country's longest running motorist assistance program, is once again gearing up to ensure that motorists arrive at their destination safe and sound.
Petron employee-volunteers will be at participating Petron stations to man the Lakbay Alalay pit stops, which will offer free car safety checks, free medical assistance, clean rest rooms, and freebies from brand partners.
It is always a smart idea to ensure that our vehicles are safe and roadworthy when going on a long drive, especially with our loved ones on-board, so the Petron Lakbay Alalay free safety check will cover the basic BLOWBAG—Batteries, Lights, Oil, Water, Brakes, Air, and Gas—items. Automotive partners include Motolite, Honda, Chevrolet, and Smart Driving School.
With families traveling together, it is not uncommon to have elderly grandparents as well as babies and young toddlers on the road. In case someone falls ill on the road, the Petron Lakbay Alalay team will be there to offer free medical emergency assistance, in partnership with the Philippine National Red Cross, LBC, Maxicare, Mercury Drug, and Mediplast
Of course, all the participating stations will be sure to have clean rest rooms for those who wish to take a break and freshen up on the road.  At the same time, they can grab freebies from partner brands Sosro Fruit Tea, San Miguel Foods, Gatorade, Hershey's, Mogu Mogu, Rebisco, Chips Delight, and Sunplay Sunscreen. CNN will also be bringing updates on the Lakbay Alalay activity as a media partner.
The Petron Lakbay Alalay pit stops for the Undas weekend are as follows:
DATE/TIME
PETRON STATIONS
Thursday, October 31 (10AM-7PM)

Petron PEC-1, NLEX Marilao, Bulacan (Northbound) 
Petron Lakeshore, NLEX, Mexico, Pampanga (Northbound) 
Petron TPLEX KM 134, Pura, Tarlac (Northbound) 
Petron PEC-3, SLEX, San Pedro, Laguna (Southbound) 

Friday, November 1 (6AM-12NN) 

Petron PEC-1, NLEX Marilao, Bulacan (Northbound) 
Petron PEC-3, SLEX, San Pedro, Laguna (Southbound) 

Sunday, November 3 (8AM-5PM)

Petron PEC-2, NLEX, Bocaue, Bulacan (Southbound) 
Petron TPLEX KM 134, Pura, Tarlac (Southbound) 
Petron MATES KM 44, SLEX, Calamba, Laguna (Northbound)