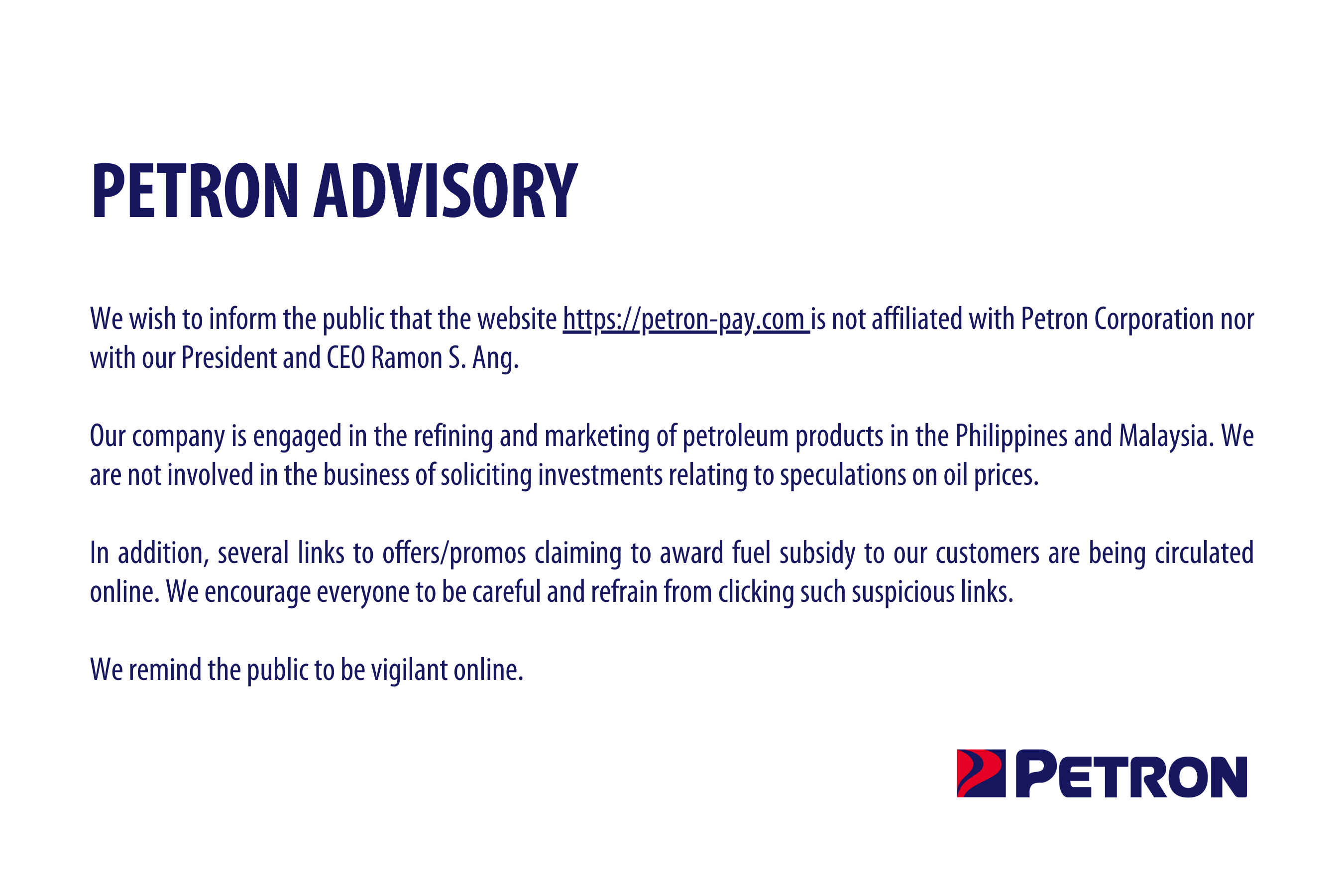 We wish to inform the public that the website https://petron-pay.com is not affiliated with Petron Corporation nor with our President and CEO Ramon S. Ang.
Our company is engaged in the refining and marketing of petroleum products in the Philippines and Malaysia. We are not involved in the business of soliciting investments relating to speculations on oil prices.
In addition, several links to offers/promos claiming to award fuel subsidy to our customers are being circulated online. We encourage everyone to be careful and refrain from clicking such suspicious links.
We remind the public to be vigilant online.