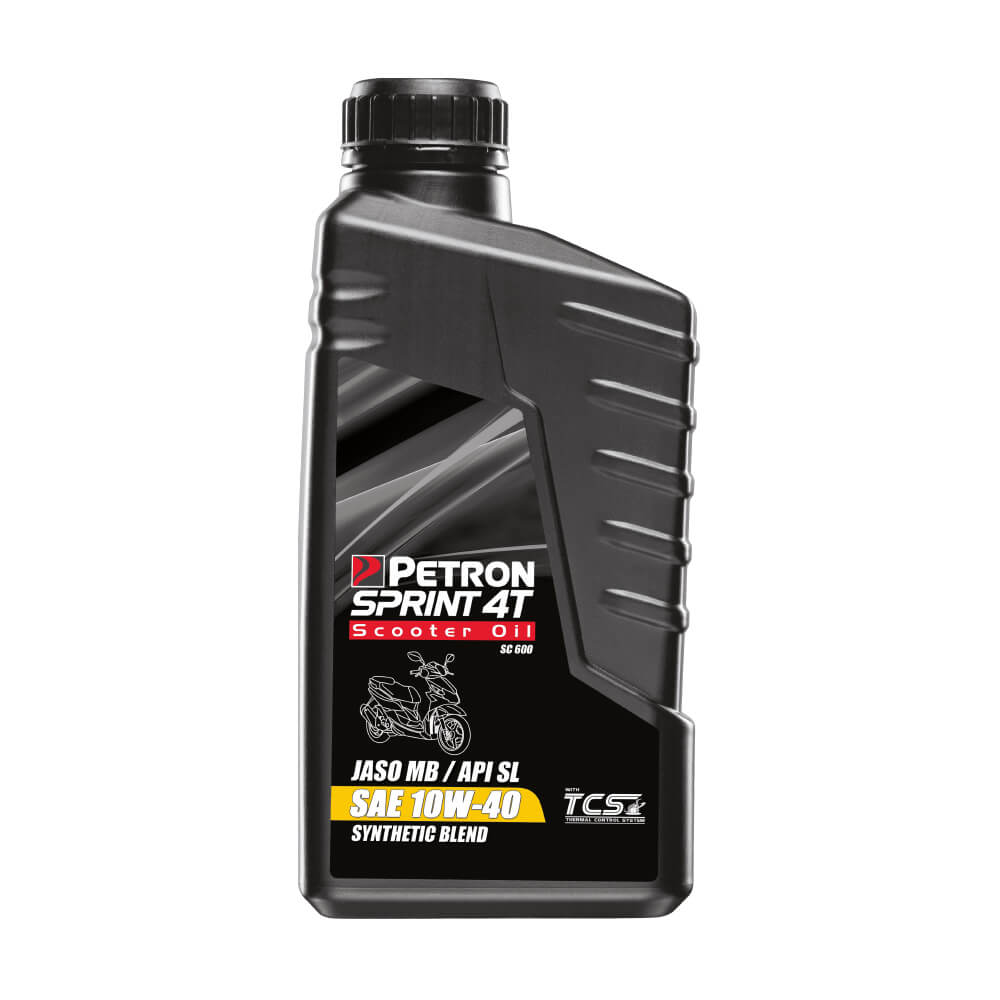 PETRON SPRINT 4T SC600 SCOOTER OIL SYNTHETIC BLEND SAE 10W-40
PERFORMANCE FEATURES
It provides exceptional wear protection for longer engine life.
It has superior shear stability to resist oil thinning and breakdown for extended oil drain interval.
It prevents formation of sludge and deposits for outstanding engine cleanliness.
It reduces noise and vibration for smooth engine drive and acceleration.
Product is available in LAZADA and SHOPEE. 
OIL TYPE: SYNTHETIC BLEND
VISCOSITY GRADE: SAE 10W-40
QUALITY LEVEL AND OEM APPROVALS:
Meets:
DOWNLOADS