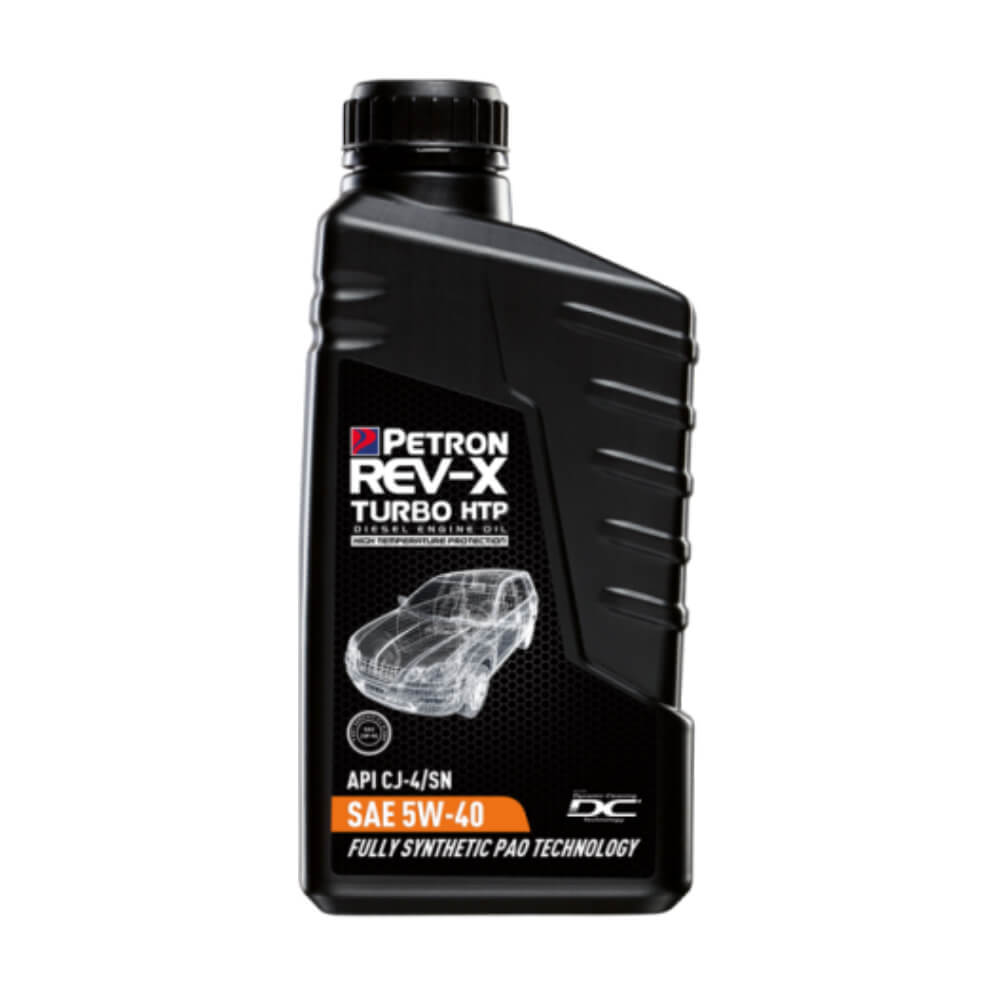 PETRON REV-X TURBO HTP SAE 5W-40
PERFORMANCE FEATURES:
It prevents soot and piston deposits to maintain superior engine cleanliness and efficiency.
It gives excellent protection against wear and corrosion for longer engine life.
It has outstanding thermal and oxidation stability to provide extended engine protection.
It prolongs the life of emissions control systems such as diesel particulate filters (DPF) and exhaust gas recirculation (EGR).
Product is available in LAZADA and SHOPEE.
OIL TYPE: FULLY SYNTHETIC
VISCOSITY GRADE: SAE 5W-40
QUALITY LEVEL AND OEM APPROVALS:
Approved and certified according to specifications of:
API CJ-4/SN
MB-Approval 228.31
MAN 3575
Meets:
ACEA E9
Cummins CES 20081
Volvo VDS-4
Mack EO-O Premium Plus
Renault VI RLD-3
DOWNLOADS: