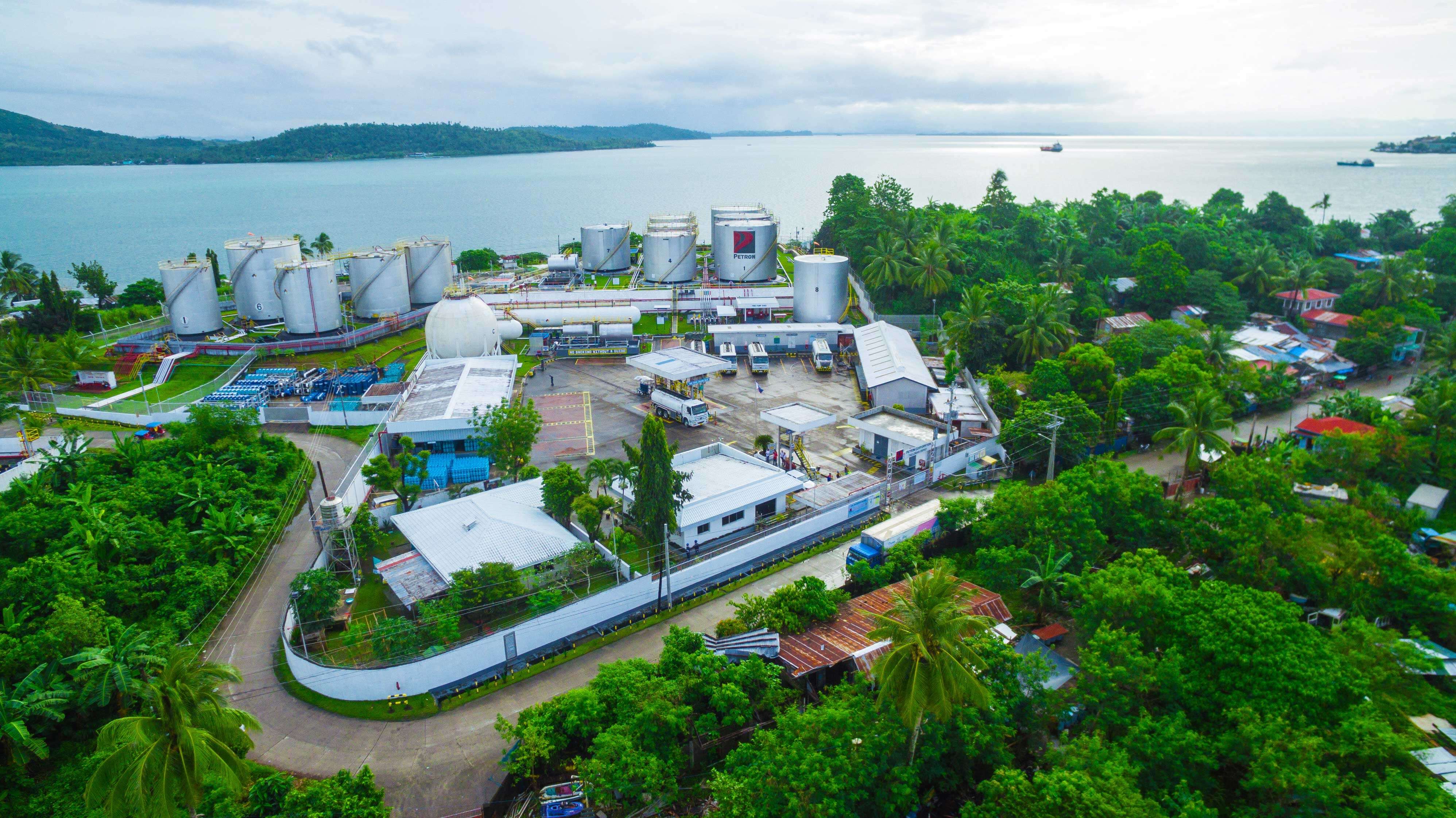 Sustainable Development at Petron
At Petron, we believe in practicing sustainable development. In fueling the nation's progress, we are mindful in keeping step with both international and government standards in our internal operations as well as our external impact to society.
We continue to conduct our business the right way, the Petron way. Sustainable development for us is simple. We only use what we need throughout our value chain while providing customers quality products safely and reliably, caring for our communities and environment, and providing a safe and secure workplace for our colleagues and stakeholders. Having sustainable operations means more efficiencies, directly impacting on our triple bottom line (people, planet, profit). The sustainability of our business allows us to reach more people and make a positive difference in their lives.
Underscoring our commitment to sustainable development, we have made every effort to go beyond compliance. All our major facilities, including the Bataan refinery and our product terminals are Integrated Management System (IMS)-certified. This means our facilities adhere to stringent international standards on process quality, workplace safety, and environmental management.
As a responsible company, we are aware that our business impacts on the environment. We have systems in place to measure, manage, and minimize our footprint. From greenhouse gases to energy and water consumption, we are continuously improving every aspect of our chain. We know there is still more to do, in order to assure a sustainable future for the nation, our environment and our organization. As we go further on our sustainability journey, we approach this challenge with the help of a skilled and dedicated workforce, with a strong tradition of public service, and an even stronger commitment to ensure a brighter tomorrow.
Petron provides a 'moral leadership' in the business community by putting the three pillars (economics, human development and environmental sustainability) to good practice. Petron has been addressing poverty through making its products accessible and continuously improving lives through innovative fuels and providing more efficient choices. As with its internal controls, it minimizes its carbon footprint by adhering to the strictest standards, some more advanced than DOE's mandate like the Petron Blaze 100 Euro 6 gasoline. Petron also offsets its combined environmental impact through its CSR environment programs like reforestation, integrated coastal management, pawikan/ sea turtle and marine life conservation, etc. More than that, it helps enrich the lives of its communities by providing scholarships (i.e. Tulong Aral ng Petron), livelihood and employment, health and services and reforested areas for a better environment. – Professor Raphael P.M. Lotilla, former Department of Energy Secretary and Petron Foundation, Inc. Board Member